Completely restored Seeburg HF-100-W!
This beautiful Seeburg HF-100-W has been completely restored with a full record compliment and matching title strips and is sporting new burl- and straight-grain walnut veneers.
Contact store for details and pricing!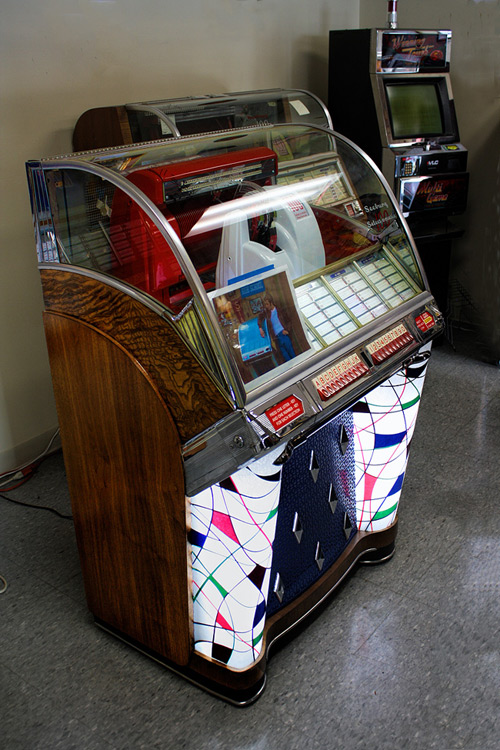 Refurbished Road Kings
These Road Kings feature many upgrades including LED lighting and new MPU/ with free play option.
90 day warranty
1939 Wurlitzer, Model 500
We acquired this very nice 1939 Wurlitzer Model 500 on consignment. It is an older restoration with updated LED lighting in the pilastors. It has all the coin gear and sounds great!