Completely restored Seeburg HF-100-W!
This beautiful Seeburg HF-100-W has been completely restored with a full record compliment and matching title strips and is sporting new burl- and straight-grain walnut veneers.

HF-100-W restored $4,295.00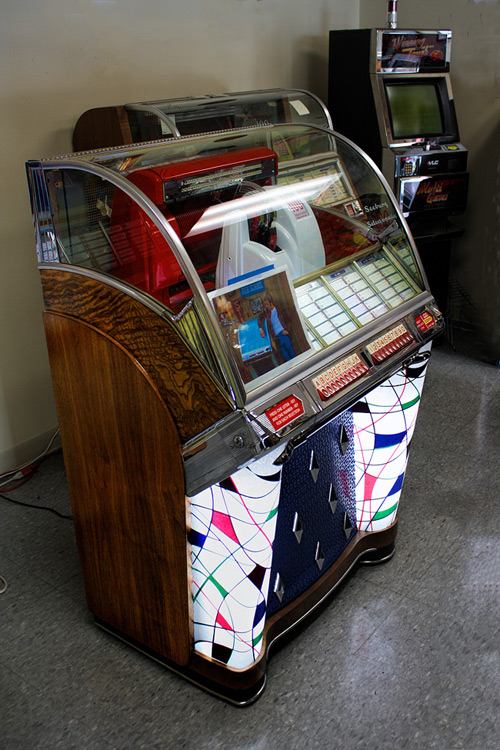 1939 Wurlitzer, Model 500
This beautiful and fully restored 1939 Wurlitzer 500 is an older restoration (yellow and red), has new LED lighting, rebuilt amp. It has all the coin gear and comes complete with a full compliment of records and matching title strips. And it sounds great!
$2,800.00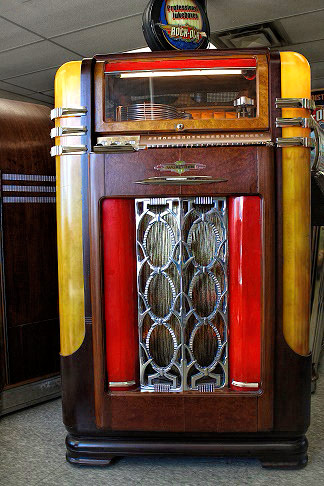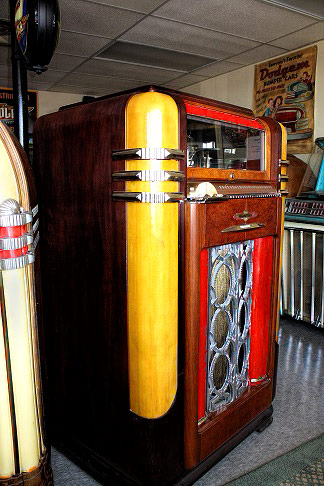 Large room packed with fun re-storable equipment
3              Seeburg     "C" s
5             Seeburg     LPC-480s
2            Bowling shuffle alleys
3           Seeburg trashcans (wood)
1          Wurlitzer 2610
1        AMI "G"
3        Seeburg     "USC"s
4       Seeburg   SMCs
1     Wurlitzer 1015
1     Seeburg   "classic' Cabinet all done.
Possibly more,   call for details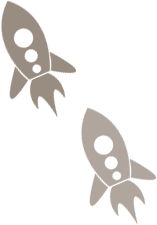 liquidating inventory of jukebox machines; please call for details!
 Poor Frankenstein;
1940 ROCK- OLA
LUXURY LIGHT UP!
This jukebox started life as a "luxury light up". What happened to its original cabinet is unknown. However, this cabinet is very well done for functionality and with a modern amplifier sounds good, plays well!
One could surmise that this is parts from many donors and that's why "we" affectionately call it Frankenstein!
Just $525.00 cash or card + tax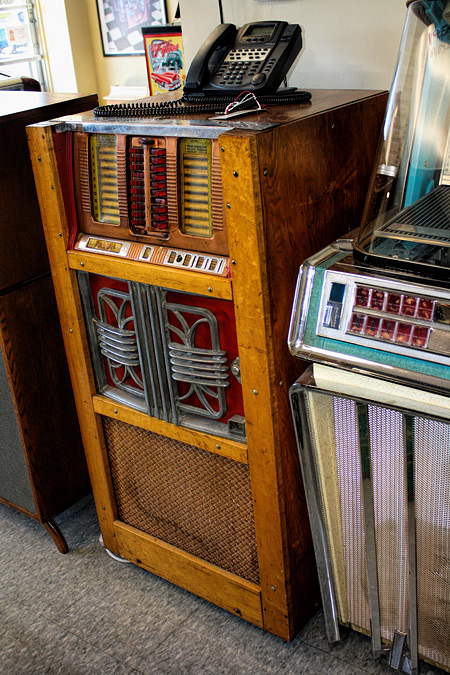 Seeburg Model A has good bones!
This Seeburg Model A featuring chrome grill strips is a project—it needs to be totally gone through but is complete and in solid condition. The unit plays 78 RPM records, 50 record, 100 select.
Call for details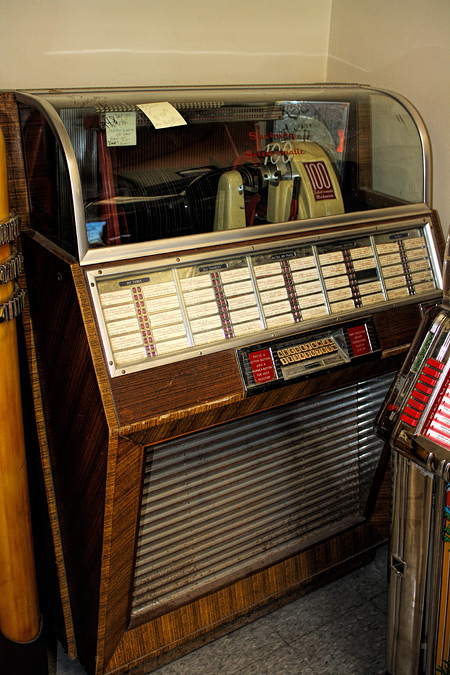 1946 Rock-ola 1422!
Vintage 1946 Rock-ola Jukebox 20 Records. Great sound!
Has working coin gear and plays great
                               $4,695.00
**NOTE… I will be liquidating storage inventory of used UN-restored jukeboxes. Please keep checking back, when I am ready to sell they will be listed. Please do not call for details or a equipment list before machines are listed on this site as I I'm still making determinations on what to sell and what to charge. Thank you.