Completely restored Seeburg HF-100-W!
This beautiful Seeburg HF-100-W has been completely restored with a full record compliment and matching title strips and is sporting new burl- and straight-grain walnut veneers.    (SOLD)
Contact store for details and pricing!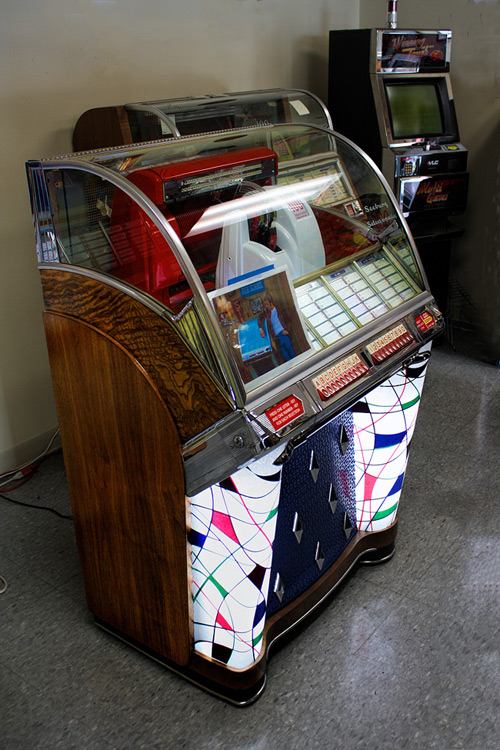 Refurbished Road Kings
These Road Kings feature many upgrades including LED lighting and a new MPU with free play option.
90 day warranty
1939 Wurlitzer, Model 500
This beautiful and fully restored 1939 Wurlitzer 500 is an older restoration (yellow and red), has new LED lighting, rebuilt amp. It has all the coin gear and comes complete with a full compliment of records and matching title strips. And it sounds great!
$2,495.00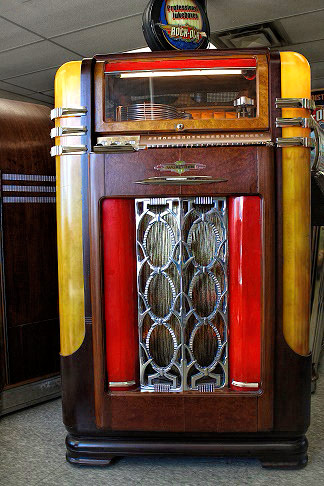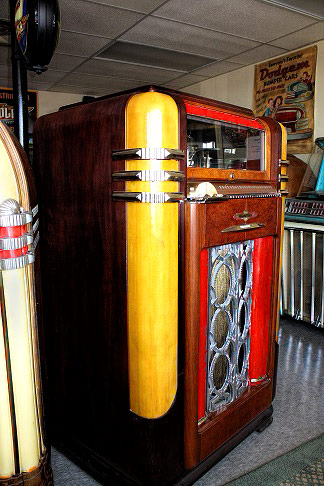 Taken from the original Star Trek television show!
This refurbished Star Trek game unit features a new MPU which allows for free play! It has new rubber installed and will be shipped ready to entertain.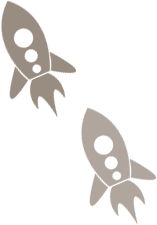 Rock-Ola 6455 (Frankenstein)
Originally this was a Rock-Ola luxury lite up. The unit has a new receiver and is housed in a custom-built cabinet (someone built a great case!).
The unit works and sounds nice!
$500.00 FIRM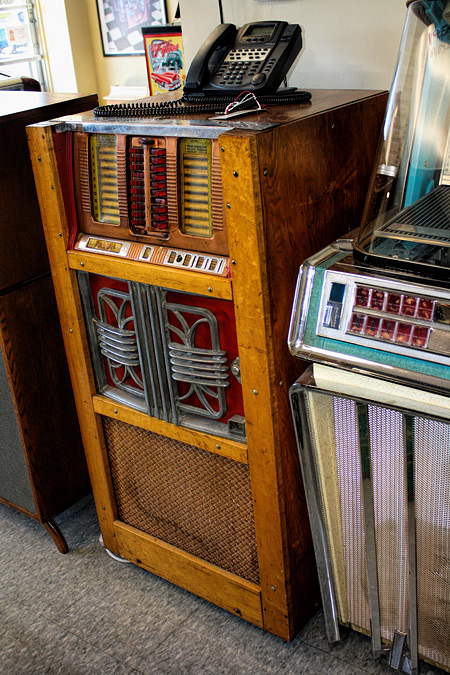 Seeburg Model A has good bones!
This Seeburg Model A featuring chrome grill strips is a project—it needs to be totally gone through but is complete and in solid condition. The unit plays 78 RPM records, 50 record, 100 select.
Call for details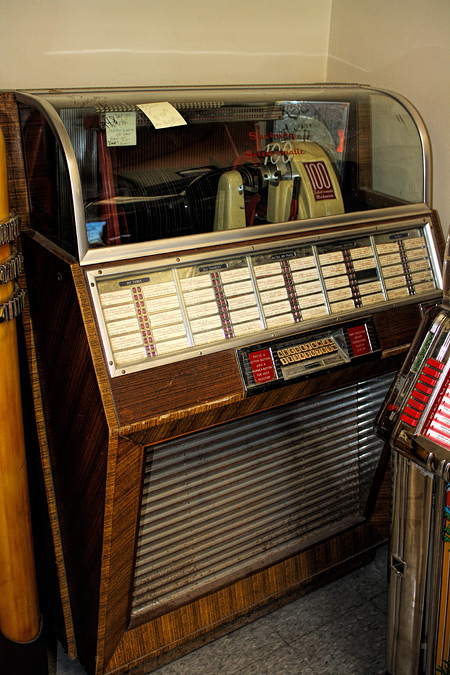 1946 Rock-ola 1422!
Vintage 1946 Rock-ola Jukebox 20 Records. Great sound!
Call For Details!
Performer Grand II
One Owner since new in 1993! Never been on location, Non-smoking household very clean, Very Nice!
New Ram battery with a complete compliment of CDs and matching Title Jackets.
$2,250.00 + Tax.
Call For Details!
**NOTE… I will be liquidating storage inventory of used UN-restored jukeboxes. Please keep checking back, when I am ready to sell they will be listed. Please do not call for details or a equipment list before machines are listed on this site as I I'm still making determinations on what to sell and what to charge. Thank you.