Inventory changes nearly daily, keep checking back.
Seeburg V-200-N
Completely  (**Photo showing V-200-N  cabinet completely GUTTED and every inch restored) and now ready to entertain for years to come! Complete with a full compliment of records and matching title strips.
NEW CHROME, AMPLIFIER, SELECTION RECEIVER AND RECORD CHANGER COMPLETE RESTORATION,
UPGRADED CARTRIDGE AND NEEDLES, LED LIGHTING , WORKING TITLE DRUM. ABSOLUTELY BEAUTIFUL!
$7,000.00 CREDIT  OR  $6,800.00 CASH AND CARRY
ROWE AMI CD BUBBLER JUKEBOX (ONE OWNER) MINT CONDITION W/COIN
works great – SOUNDS GREAT!
$3,806.00 CREDIT or $3,695.00 CASH
1969  Seeburg " APOLLO"  LS-325
$775.00 Credit OR $650.00 CASH +TAX
Unit has been serviced and sound good.
A few test records included.
    Seeburg V-200-N   1955

    Original finishes and Chrome
    Plays well and has been serviced – sound is crisp and clear – Cartridge upgrade.
    Complete with remote volume control and a full compliment of nice records
    Rolling title drum and solid cabinet.         $7,720.00 by credit debit or Just 7,495.00 Cash +tax
Galaxy Pinball – $1,995.00
New rubber, LED lighting, flipper rebuilt- new MPU, Lamp sockets, Coil Sleeves,
Drop targets    90 repair warranty.
Madam Selena (fortune teller)
Insert Twenty Five cents and have "Madam Selena"  illuminates, and rolls her head as she carefully contemplates your fate. give you a fortune answer to your questions of love, work and happiness.  Price reduced to $2,250.00

Just 1,750.00 Cash + Tax
1939 Wurlitzer, Model 500
This beautiful and fully restored 1939 Wurlitzer 500 is an older restoration (yellow and red), has new LED lighting, rebuilt amp. It has all the coin gear and comes complete with a full compliment of records and matching title strips. And it sounds great!
THIS MACHINE only PLAYS ONE SIDE – OF ((24)) -78rpm records
$2,500.00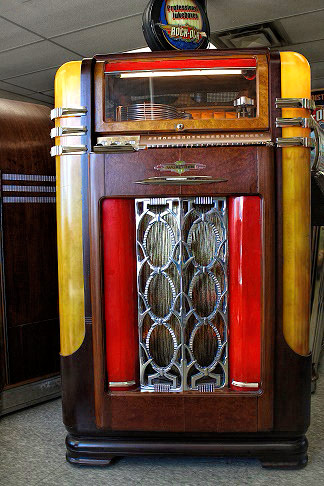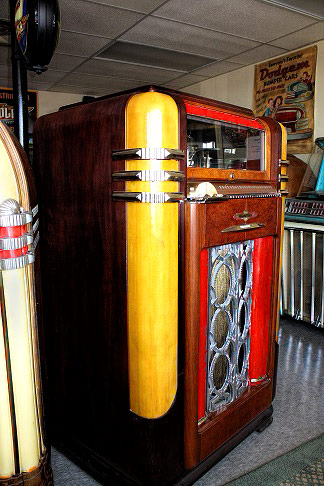 Large room packed with fun re-storable equipment
1          Wurlitzer 2610
3        Seeburg     "USC"s
4       Seeburg   SMCs
1     Wurlitzer 1015
Possibly more,   call for details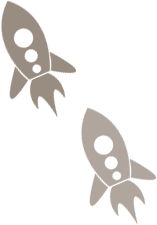 liquidating inventory of jukebox machines; please call for details!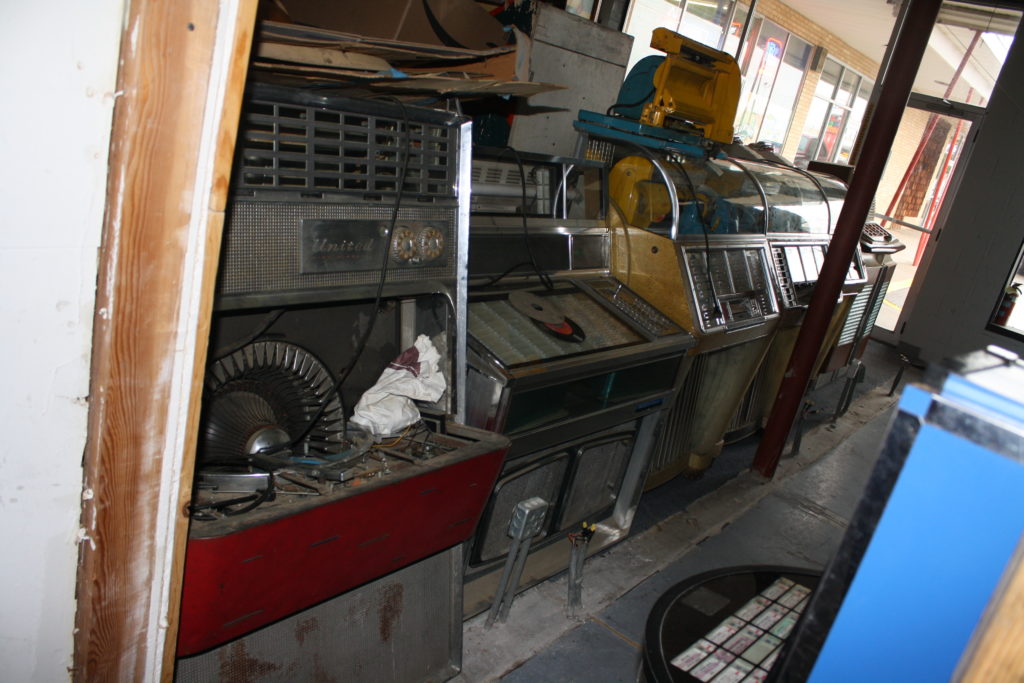 **NOTE… I will be liquidating storage inventory of used UN-restored jukeboxes. Please keep checking back, when I am ready to sell they will be listed. Please do not call for details or a equipment list before machines are listed on this site as I I'm still making determinations on what to sell and what to charge. Thank you.