Inventory changes nearly daily, keep checking back.
1994 WURLITZER  "One More Time" CD Bubbler in mint condition. ready to go! $ 4,855.00 Credit  or JUST  $4,495.00 cash + Tax
Rowe-AMI R87 Golden "7"    1983       $695.00 credit and  save 3.% if paying cash + tax

Complete with "Wired remote", full set of very nice records, matching title strips, coin gear.
works great sounds great. This unit was in our personal lake-home for many, many years.
Who Dunnit Pinball Machine  $3795.00 + tax
September 1995, manufactured by Bally Manufacturing Co.
This game has received 262 approved Pinsider ratings and currently has a rating of 7.741 out of 10.
** LED upgreade
Unit completely serviced and has a 90 day repair warranty!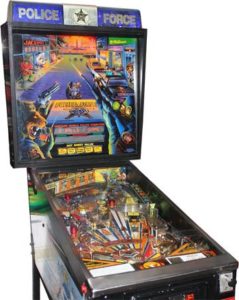 POLICE FORCE New legs, LED lighting, upgraded MPU, Flipper Kit,new ramps, Connectors as needed, all completely checked and ready to go!
$2,875.00 90 day repair warranty included !    Click on photo to blow up (close up view)
$3060.00 Credit  or     $2,995.00 Cash +tax
November 1991, manufactured by D. Gottlieb & Co
Pinside rating
This game received 33 approved Pinsider ratings and currently rates 7.158 /10
** LED  up grade
** MPU and connectors repaired as needed.
90 Repair Warranty  – local set up included!
Delivery to driveway available.
Insert Twenty Five cents and have "Madam Selena"  illuminates, and rolls her head as she carefully contemplates your fate. give you a fortune answer to your questions of love, work and happiness. $2,795.00
Checkpoint pinball 2,995.00 with LED lighting, New display board- Ram chip – LED upgrade – MPU upgrades and 90 day repair warranty.
Completely restored Seeburg HF-100-W!
This beautiful Seeburg HF-100-W has been completely restored with a full record compliment and matching title strips and is sporting new burl- and straight-grain walnut veneers.

HF-100-W restored SOLD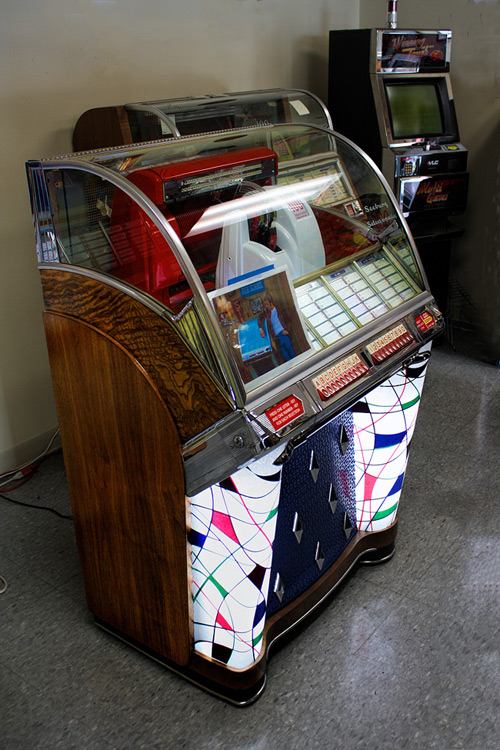 1939 Wurlitzer, Model 500
This beautiful and fully restored 1939 Wurlitzer 500 is an older restoration (yellow and red), has new LED lighting, rebuilt amp. It has all the coin gear and comes complete with a full compliment of records and matching title strips. And it sounds great!
$2,800.00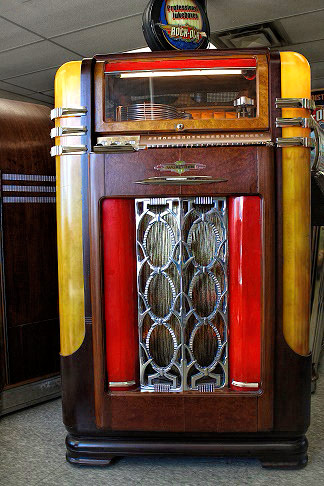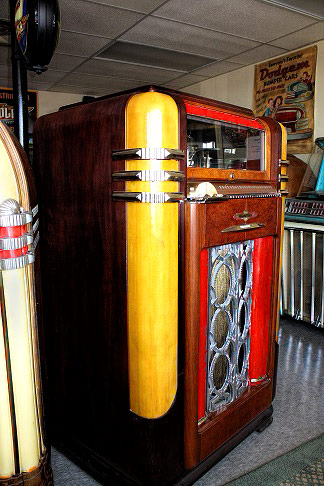 Large room packed with fun re-storable equipment
3             Seeburg     LPC-480s
2            Bowling shuffle alleys
1          Wurlitzer 2610
1        AMI "G"
3        Seeburg     "USC"s
4       Seeburg   SMCs
1     Wurlitzer 1015
1     Seeburg   "classic' Cabinet all done.
Possibly more,   call for details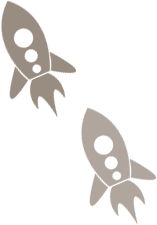 liquidating inventory of jukebox machines; please call for details!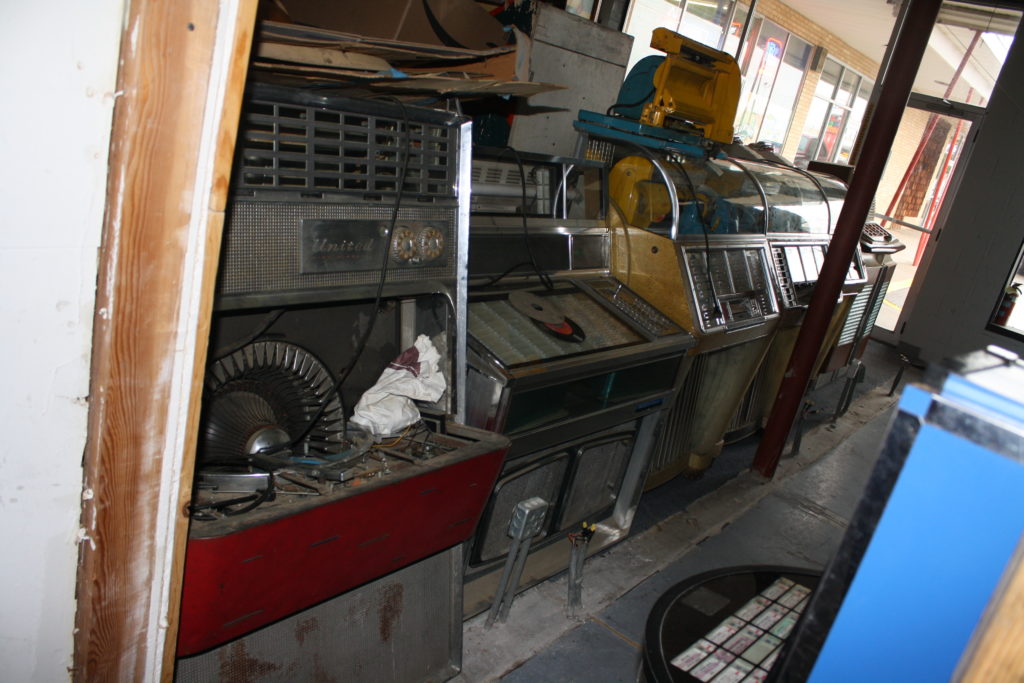 Poor Frankenstein;
1940 ROCK- OLA
LUXURY LIGHT UP!
This jukebox started life as a "luxury light up". What happened to its original cabinet is unknown. However, this cabinet is very well done for functionality and with a modern amplifier sounds good, plays well!
One could surmise that this is parts from many donors and that's why "we" affectionately call it Frankenstein!
Just $525.00 cash or card + tax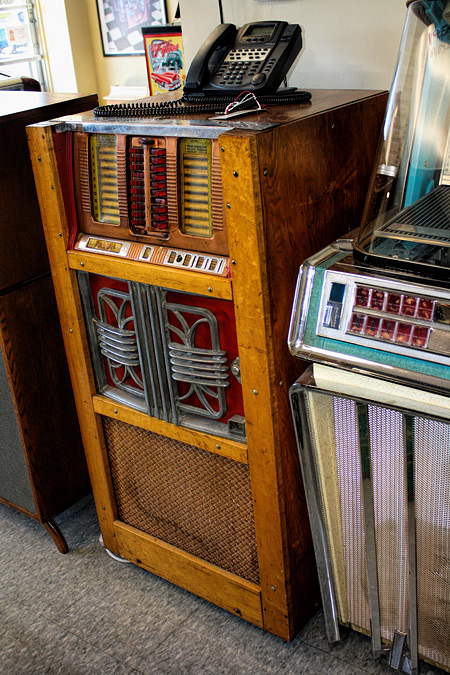 1946 Rock-ola 1422!
Vintage 1946 Rock-ola Jukebox 20 Records. Great sound!
Has working coin gear and plays great
                               $3,695.00
**NOTE… I will be liquidating storage inventory of used UN-restored jukeboxes. Please keep checking back, when I am ready to sell they will be listed. Please do not call for details or a equipment list before machines are listed on this site as I I'm still making determinations on what to sell and what to charge. Thank you.