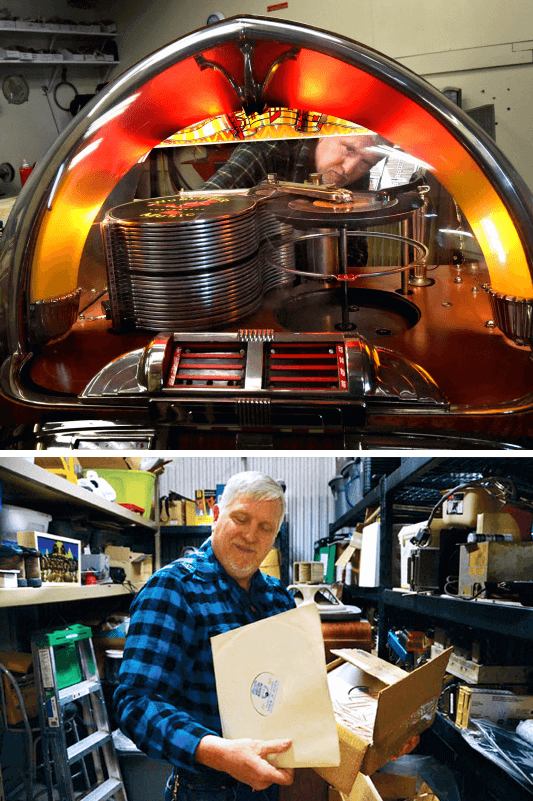 Hello, I'm Dan Coulter, owner of Vintage Gameroom LLC

Preserving an important part of American pop culture–the style, the art…the music!
Thank you for taking the time to browse through my website. I hope you, your family and friends will find a treasure to enjoy!
I have a passion for older coin-operated devices and  have been restoring and caring for these wonderful old machines since the age of twelve. I invite you to explore the website and photos and please contact me if you have any type of jukebox or arcade equipment sell.  (Currently I'm only working on jukebox machines only for repairs) — Sorry, I do not work on NSM machines. Do to a backlog we are currently working with existing clients only at this time.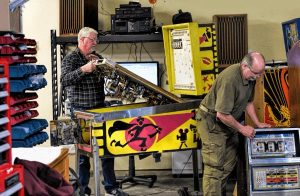 I bring units back to an organic look. What I mean by that is I don't believe spray painting everything silver is a restoration! I also don't like everything perfectly NEW looking. stripping away years of grime and gunk, making machinery operate correctly is what I do. the results are shinny, and clean while preserving the original integrity of the equipment and allowing the machine to show some of it's history. These machines are (in fact) historical artifacts made to be in operation for only five to ten years. The fact that this equipment is more than that shows true craftsmanship "old school" and preserving such is I believe important to our American POP culture and history. I am a one man shop, if you are in a hurry, I'm NOT your man. However, if you can be patient you'll have a restoration you can pass down as an heirloom."