Products – Used Equipment

Watch the video below to read the whole story!
My Paces Races (ground up) Full Restoration
Pace Race Game
This Paces Races game was taken down the smallest part and completely rebuild to perfection. Nothing left to chance even the bellows were recovered. To insure proper pay outs Buffalo Nichols are used exclusively. this video was taped by the proud owner about one year after machine was completed.I bring units back to an organic look. What I mean by that is, I don't believe spray painting everything silver is a restoration! I also don't like everything perfectly NEW looking. Stripping away years of grime and gunk, making machinery operate correctly is what I do. The results is a shinny, and clean equipment still preserving the original integrity of the equipment and allowing the machine to show some of it's history. These machines are (in fact) historical artifacts made to be in operation for only five to ten years. The fact that this equipment is 30-40 + years more than that shows true craftsmanship "old school." Preserving these machines is an important part of preserving our "American POP Culture" for future generations to appreciate and history rich with meaningful sights and sounds. Please understand I am a one man shop, if you are in a hurry I'm NOT your man. However, if you can be patient you'll have a restoration properly maintained will last as an heirloom for generations.
Classic 1015 Wurlitzer Restoration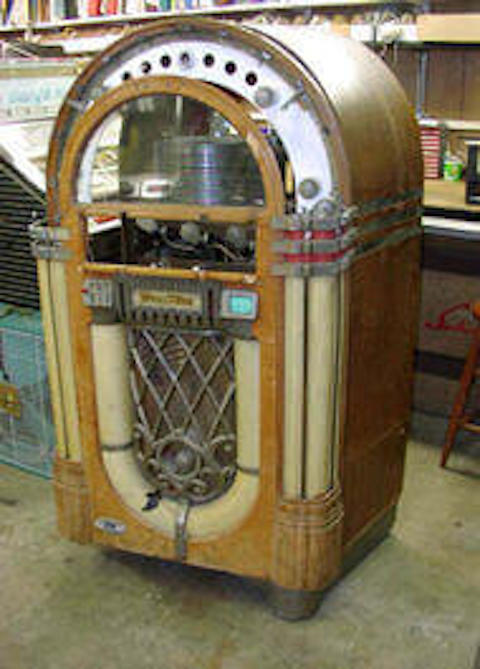 Classic Wurlitzer 1080 Restoration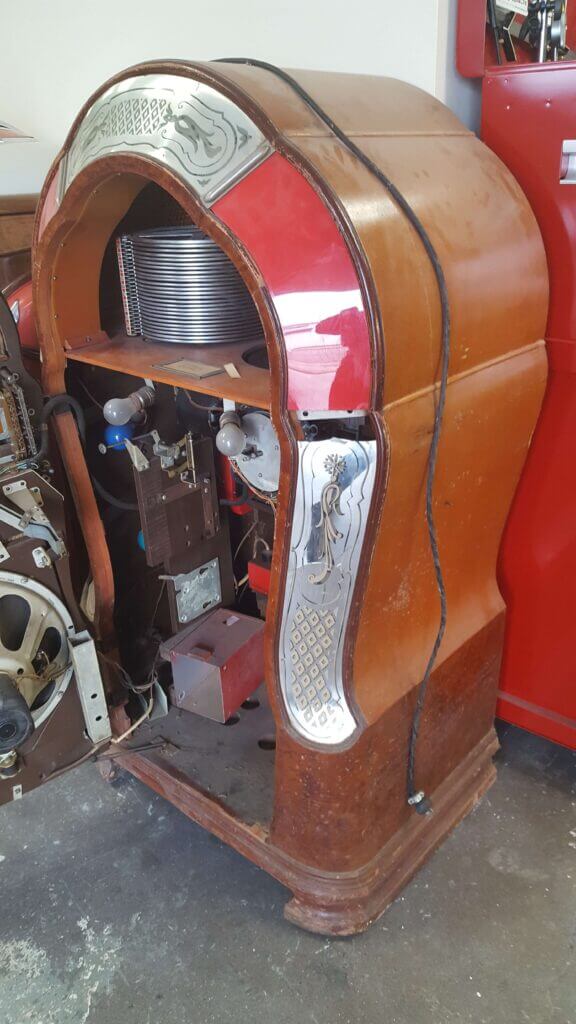 1946 Wurlitzer 1015 Jukebox
Dan just finished restoring our 1946 Wurlitzer 1015 jukebox. It was nearly in pieces when we brought it to him. We thought it may have been beyond salvaging. But he restored it to like-new condition. He did a fabulous job.  – Barbara Jean Mary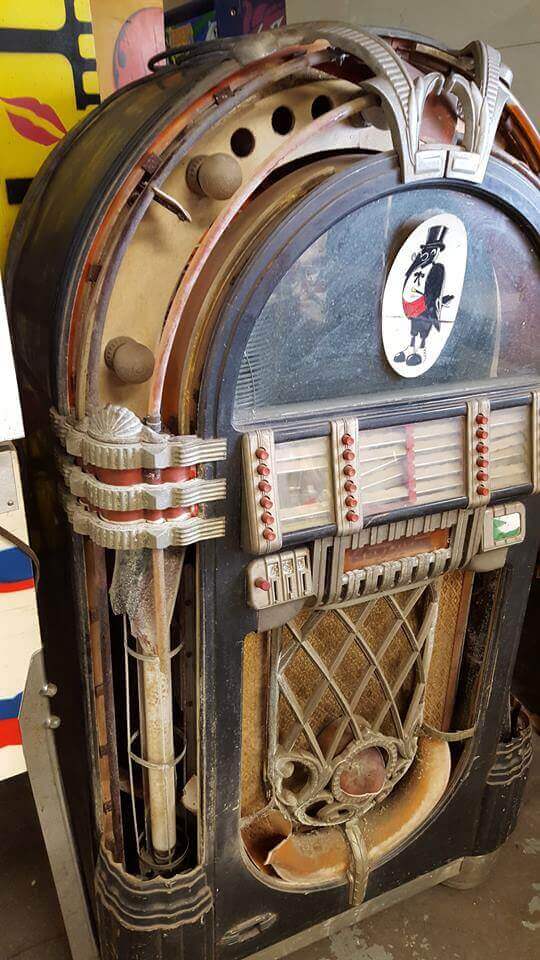 AMI Rowe Jukebox – RE-Face